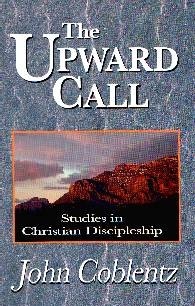 [an error occurred while processing this directive]
A study in Christian discipleship. The world, our own desires, and Satan tempt us downward. The Lord gives us an urgent call upward. These studies will help one to understand God's call, to understand common problems and God's solutions, and will give direction in developing a servant heart.
Each of the 12 lessons includes an Introduction, a Personal Inventory, Scriptural Background, Understanding the Scriptures, a number of Observations with Study Questions, and ending with Applying the Scripture. Ideal for group study with experienced teacher.
239 Pages -- paperback
Dimensions: 5.25" x 8.25"
ISBN: 0878135677
ISBN: 9780878135677
Copyright: 1997
Christian Light Publications
Link to this page:
http://www.anabaptistbooks.com/catalog/titles/23.shtml