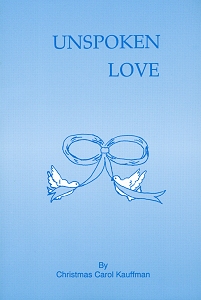 [an error occurred while processing this directive]
The true account of a young man who was almost persuaded to become a Christian, but turned his back on his mother's and church's teaching to join the army.
In the thick of battle, he turns to the Lord in repentance and embraces nonresistance.
Find out how Millard's Unspoken Love affects his family and his decisions and see the faithfulness of God in bringing victory. The experiences of this family should challenge each reader to a deeper faith in Christ.
311 pages -- paperback
Dimensions: 5.4" x 8"
ISBN:
Copyright: 1949
Published by Conestoga Valley Bookbindery by arrangement with Herald Press
Link to this page:
http://www.anabaptistbooks.com/catalog/titles/495.shtml