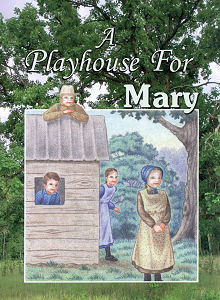 [an error occurred while processing this directive]
Mary has a splendid idea.
"Let's make a playhouse this summer!" she says to her family.
Mary does get a playhouse, though not the kind she dreamed about.
Later the Weber children meet with all sorts of difficulties as they try to build a real playhouse.
Yet during this busy, happy summer the Weber children learn about the foundation for true happiness, which is something more than owning a fine playhouse.
157 pages -- paperback
Dimensions: 6.5" x 8.75"
ISBN: 096883695X
Copyright: 2003
Vineyard Publications
Link to this page:
http://www.anabaptistbooks.com/catalog/titles/443.shtml