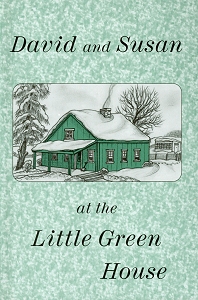 [an error occurred while processing this directive]
Because Father is very sick and must stay in the hospital a long time, David and Susan stay with the their grandparents in the Little Green House. Grandfather soothes David and Susan's loneliness by telling them stories of when he was a little boy.
The story continues in David and Susan at Wild Rose Cottage.
170 pages -- hardcover
Dimensions: 5.75" x 8.5"
ISBN:
Copyright: 1975, 2005
Rod and Staff Publishers
Link to this page:
http://www.anabaptistbooks.com/catalog/titles/502.shtml