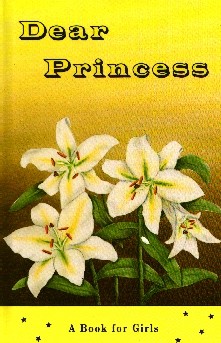 [an error occurred while processing this directive]
Do you have problems with personality, having right attitudes, self-pity?
Do you have problems making friends?
Is your Christian life less than a victorious one?
This book gives clear, detailed Scriptural help and guidance for Christian young women. Filled with many examples of real girls; written in a lively, captivating style that holds the interest and attention of both young and old.
259 pages -- hardcover
Dimensions: 5.75" x 8.5"
ISBN: 0739901354
ISBN: 9780739901359
Copyright: 1973
Rod and Staff Publishers
Link to this page:
http://www.anabaptistbooks.com/catalog/titles/161.shtml