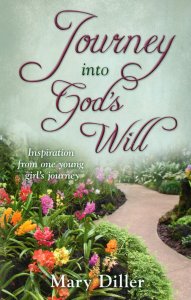 [an error occurred while processing this directive]
The Christian life isn't handed to us like a vacation tour package complete with itinerary, maps, glossy photos, and descriptions of points of interest. Rather, it is more like Ruth's journey to Israel from Moab; by faith she claimed Naomi's God as her own and followed Him into an unfamiliar land and an unknown future. What Ruth
did
know was that God is real. As she followed Him, she learned that He is also a faithful and tender Guide.
Learning to know and follow God is a journey. It has a starting and an ending place. It winds through confusing choices, humiliating moments, trials and temptations, and the peace of submission. God is the Guide. And all the while we follow Him, He reveals Himself and His path, which leads eventually to His glorious presence.
This book was born out of one young woman's desire to know God more intimately and shares many personal glimpses of her own journey toward the center of God's will. Written for women in their mid-teens and early twenties, these practical devotionals offer inspiration, challenge, and encouragement.
Join the journey into God's will.
130 pages -- paperback
Dimensions: 5.25" x 8.25"
ISBN: 9780878136414
Copyright: 2007
Christian Light Publications
Link to this page:
http://www.anabaptistbooks.com/catalog/titles/524.shtml