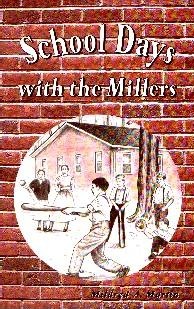 [an error occurred while processing this directive]
Here comes the Miller family again, with another set of stories which apply Bible truths to everyday living.
Whether your children attend a church school or a homeschool, they will enjoy and learn from these true-to-life, character-building chapters.
Read about Peter and the In-Thing (peer pressure), The Five-Dollar Glove (keeping agreements), My Heart Says Amen (death of a classmate), The Wrath of Man (God's power over an angry witch doctor), One More Ball (prompt obedience), and many, many more!
160 pages -- paperback
Dimensions: 5.4" x 8.4"
ISBN: 1884377017
ISBN: 9781884377013
Copyright: 1995
Green Pastures Press
Link to this page:
http://www.anabaptistbooks.com/catalog/titles/39.shtml