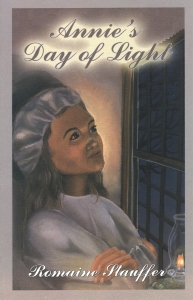 [an error occurred while processing this directive]
Annie was born into a Mennonite home in Indiana. In 1892, when she was eight years old, she moved east with her family as her parents returned to their native Lancaster County, Pennsylvania. The rapidly changing world in which Annie lived was shaped by two World Wars, a Great Depression, two major divisions in her Mennonite Church, and a multitude of scientific discoveries and inventions which revolutionized the everyday lives of ordinary people.
The days of Annie's personal life were colored by sorrow and joy, poverty and prosperity, sickness and health, disappointment and triumph. How did she manage to change with the times without changing? Where did she find the strength to continue when her personal world caved in and collapsed?
The book includes drawings and photographs.
"I was amazed again and again at the amount of research that was put into writing this book which covers aspects I have never known. It will fill a great void and be a blessing to many people." (Amos B. Hoover, Muddy Creek Farm Library)
600+ pages -- paperback
Dimensions: 6.5" x 8.5"
ISBN: 1930353812
ISBN: 9781930353817
Copyright: 2003
Masthof Press
Link to this page:
http://www.anabaptistbooks.com/catalog/titles/377.shtml