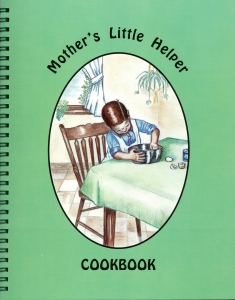 [an error occurred while processing this directive]
An unusual little cookbook compiled especially for mothers of preschool children. The recipes are simple with clear, step-by-step instructions given as a mother would give them to her child.
Designed especially for mothers who wish to fill their little children's time with useful and helpful activities.
48 pages -- wirebound
Dimensions: 8.25" x 10.5"
ISBN: 0739902466
ISBN: 9780739902462
Copyright: 1996
Rod and Staff Publishers
Link to this page:
http://www.anabaptistbooks.com/catalog/titles/93.shtml