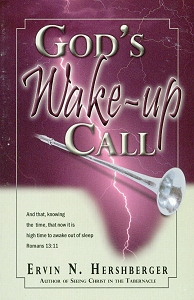 [an error occurred while processing this directive]
This book represents a summary of Hershberger's life-time study in the book of Hebrews. The applications to the contemporary scene are pertinent and much needed in the church today. The book reveals the author's deep concern that people understand the need to follow God fully.
In ten penetrating chapters, the author warns, instructs and admonishes the reader in the "most holy faith." He who earnestly reads is wise.
130 pages -- paperback
Dimensions: 4.25" x 6.5"
ISBN: 0971705496
Copyright: 2004
Vision Publishers
Link to this page:
http://www.anabaptistbooks.com/catalog/titles/574.shtml