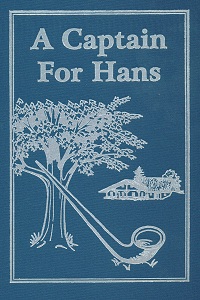 [an error occurred while processing this directive]
By the 1630's in Switzerland, Anabaptists living in mountain villages and farms no longer faced the death penalty for practicing their faith, but persecution took other forms and continued just the same.
In this story Hans Miller, a teenager, is faced with hard decisions. How should he act when his friend and schoolmate's family joins the Anabaptists? Also, all his life Hans has admired the Swiss army and longs to someday become a captain. But his Anabaptist neighbors speak of a different army and its Captain. What should he do?
This story has many vivid, realistic scenes -- church services held deep in the forest at night, officials on horseback with hounds searching for Anabaptists, a sympathetic neighbor constructing a secret hiding place in his barn, fathers and mothers languishing in prison. While the story's characters and villages are fictional, it is based on true biographies printed for centuries at the back of the Ausbund hymnal.
Although the story's main character is a teenager, this inspiring and gripping story will be enjoyed by adults of all ages and long remembered.
224 pages -- hardcover
Dimensions: 5.75" x 8.75"
ISBN:
Copyright: 2005
Pathway Publishers
Link to this page:
http://www.anabaptistbooks.com/catalog/titles/470.shtml