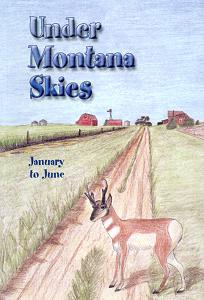 [an error occurred while processing this directive]
The wonders of a Montana winter are very enjoyable; but when winter's relentless grip suddenly gives way to a beautiful, balmy spring, the three Appleby children are filled with excitement as they explore the marvels and secrets of the advancing season.
They keenly enjoy God's beauties and the wonders that surround them -- the flowers, the wildlife, the wonders of the weather, and the large sky overhead. Written to stimulate children to love and explore God's great creation.
213 pages -- paperback
Dimensions: 5.5" x 8.25"
ISBN:
Copyright: 2005
Rod and Staff Publishers
Link to this page:
http://www.anabaptistbooks.com/catalog/titles/458.shtml