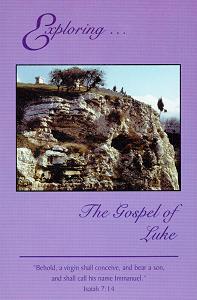 [an error occurred while processing this directive]
Luke did not intend for his Gospel to be "the most beautiful book ever written," as some have called it. But the Gospel he wrote is a rather unique book.
Studying the Book of Luke gives us a new perspective of who Jesus was -- and still is. Just as "Jesus himself drew near, and went with them" long ago, He draws near and goes with His people today.
This is an ideal study guide to explore the Gospel of Luke.
256 pages -- paperback
Dimensions: 5.5" x 8.25"
ISBN:
Copyright: 2005
Rod and Staff Publishers
Link to this page:
http://www.anabaptistbooks.com/catalog/titles/456.shtml