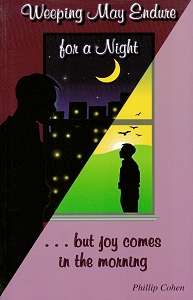 [an error occurred while processing this directive]
From a battered and neglected childhood, walk with the author as he wanders -- often penniless -- through the hippie drug culture and into the deceptiveness of the surface religion so prevalent today.
See how Christ can break through all these barriers to give deep healing and peace.
Second edition; revised and expanded.
171 pages -- paperback
Dimensions: 5.5" x 8.5"
ISBN: 096647791X
ISBN: 9780966477917
Copyright: 1998
Harbor Lights
Link to this page:
http://www.anabaptistbooks.com/catalog/titles/42.shtml