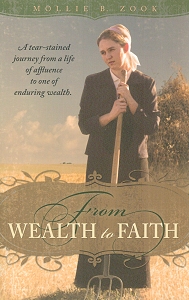 [an error occurred while processing this directive]
Prosperity is followed by disappointment, heartache, and suffering in Russia, a timely warning for Western Christianity that material wealth is fleeting and uncertain. Real security is in God.
This story includes some of the same people found in Dilek.
210 pages -- paperback
Dimensions: 5.25" x 8.25"
ISBN: 9780878135264
Copyright: 1986; Fifth printing: 2008
Christian Light Publications
The Spanish version (De la Riqueza a la Fe) is listed in our Spanish section.
Link to this page:
http://www.anabaptistbooks.com/catalog/titles/27.shtml