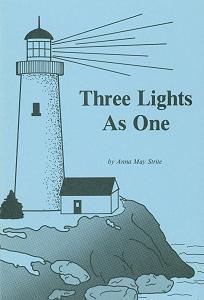 [an error occurred while processing this directive]
This adult sequel to
Square Peg -- Round Hole
is the account of a young couple who faithfully seek the Lord's direction as they face the ups and downs of life. The story begins in youth with courtship and continues through early married life.
Good reading for youth and adults.
---
from the author
Here is a story that will warm your heart. It doesn't have violence or intrigue or false mystery, but an ordinary life can be exciting when you follow God's leading. There will be love, joy, and peace along with suffering and overcoming the forces of evil.
The story is basically true. We want to share the things we learned as we faced closed doors, saw doors open and tried to ascertain God's will. Our testimony is in the story. It pays to serve Jesus in this world and next. We receive a down payment of our reward in this life, and in the world to come -- eternal life.
170 pages -- paperback
Dimensions: 5.2" x 7.75
ISBN:
Copyright: 1978
Christian Light Publications
Link to this page:
http://www.anabaptistbooks.com/catalog/titles/17.shtml