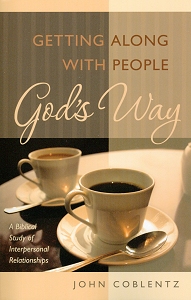 God's Word says how we get along with one another matters very much to God. And His Word includes instructions telling us how to build relationships and how to resolve problems.
Inspirational and practical, this Biblical study of interpersonal relationships points us to the life and teachings of Jesus who modeled perfectly the way of peace. Following Him, we have what we need to restore, build, and maintain healthy relationships.
219 pages. Christian Light Publications. John Coblentz.
Published in 2008.
For more details as well as the option to buy: Getting Along With People God's Way
Topics: New Products | No Comments »
Comments