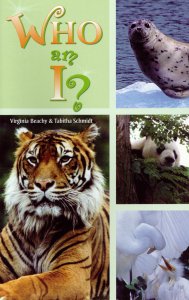 Who Am I? makes learning about animals fun. Each page features an animal, bird, insect, or reptile that tells the child about itself in an engaging style, hoping to give enough clues to reveal its identity. Read aloud to your children and see who can guess the animal's name first!
For children who can read, Who Am I? is an educational activity that is perfect as part of their school day. The correct answer appears on the lower right of each page.
40 pages. Paperback. Carlisle Press. Virginia Beachy & Tabitha Schmidt.
Published in 2006.
For more details as well as the option to buy: Who Am I?
Topics: New Products | No Comments »
Comments