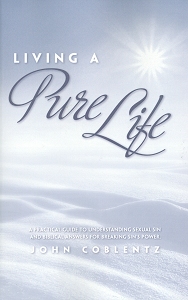 Sexual sin warps, poisons, and plunders the soul. In its path follow immeasurable havoc, confusion, and anguish. But in spite of its painfully high costs, sexual sin often develops a powerful hold on both men and women. A person can know he is wrecking his family, destroying his character, and bringing shame to the name of Christ; he can be remorseful, ashamed, and even hate himself and what he has become — and still return repeatedly to the same ruinous sins.
Thank God there is grace!
202 pages. Paperback. Christian Light Publications. John Coblentz.
Published in 2007.
For more details as well as the option to buy: Living a Pure Life
Topics: New Products | No Comments »
Comments