Think About This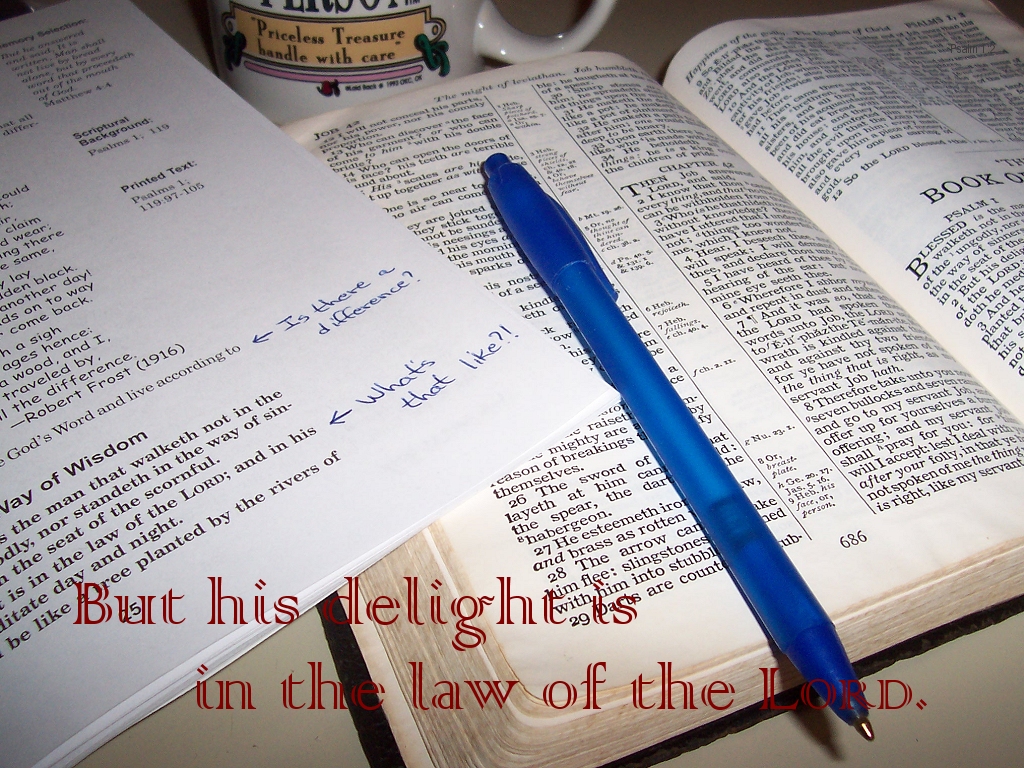 By Mark Roth on May 18, 2011 at 7:57 pm
Last evening it was a new addition from Rod & Staff; tonight, one from Christian Light Publications:
Joel turned to look as a vehicle slowed and turned into the long lane. Another vehicle followed, and then another. Joel and his family watched in amazement as a long line of trucks and vanes drove up the lane.
Joel looked up at Daddy and saw tears in his eyes. The rain had scarcely stopped, and already their farm was teeming with people coming to help!
For more information and to purchase: Sunshine Through the Storm
Topics: New Products | No Comments »
By Mark Roth on May 17, 2011 at 8:40 pm
This evening I finally got around to adding this fairly-new book from Rod & Staff Publishers:
Read this book as a challenge to choose right, whether in response to admonition or in response to the various circumstances of life.
Illustrated by actual-life stories, you will enjoy the many examples…as well as the blessings that right choices bring. You will also be warned by the results of the wrong choices of some of the characters.
Be assured that choices do determine eternal destinies.
For a 265-page hardcover, $10 seems surprisingly low.
To purchase: Ensamples…for Our Admonition
Topics: New Products | No Comments »
By Mark Roth on April 12, 2011 at 9:13 pm
Earlier this evening I sent out our April 2011 email newsletter. In case you aren't a subscriber to it, here you have the Web version:
CONTENTS
10% Discount
New Books @ RodStaff.com
Social Responsibility
Tidbits
10% DISCOUNT
As you likely know, Rod & Staff Publishers has been running their annual 10% discount on their curriculum. Their sale expires on Friday, April 15.
We are doing our own version of that discount. We are giving a 10% discount on everything at our Rod & Staff site. However, that discount doesn't kick in until the order hits the $50 mark.
Will our sale also expire on April 15? I don't know. Likely not, but why take the chance? 🙂
NEW BOOKS @ RODSTAFF.COM
Since the last newsletter, I've added only two books to our Rod & Staff site:
The Christian's Social Responsibility
I don't have individual product pages for them yet, but you can purchase the books at the above links. Just scroll down til you see the titles. They are clearly marked.
SOCIAL RESPONSIBILITY
Two paragraphs from introduction to the above book:
Globalization is another factor that Christians must consider today. The news media informs the public of major world events almost immediately — no matter how far away they may be. We hear of wars, earthquakes, floods, volcanoes, tidal waves, terrorist attacks, and other catastrophes very soon after they happen. Moreover, organizations abound that solicit money to help those who are suffering. We must prayerfully consider how God would have us respond to such needs. If we are not careful, the appeal of "popular" causes can dull our perception of urgent needs right around us. Besides, we need to be selective about where we give, since not all relief organizations are trustworthy.
Material wealth among Christians brings accountability, Does God approve of some of His children living in luxury and ease while many others suffer want? Can a Christian close his ears to the cry of the poor and be guiltless, even if that cry comes from the other side of the world? Does it matter to God if I invest many thousands of dollars in vehicles when I know of someone who does not have enough to eat? Is it acceptable to God for some of His children to pay high prices to buy and maintain fine houses, with large parklike yards, when some of their fellow Christians lack even the barest necessities of life? Will we be guiltless if we are so self-centered that we do not realize when our neighbor, or even our brother, has a need?
TIDBITS
If you want between-newsletter-releases updates, we provide those via blog, Twitter, and Facebook. I put the links to each of those after my sign-off below.
When you're ready to purchase curriculum from Christian Light Education, please enter their site through ours:
SUBSCRIBER INFORMATION
I send this newsletter only to people who WANT it. (If you want to forward it to a friend — well, that's up to you. It's certainly fine with me.)
To subscribe, simply send a blank email to
abonews-subscribe@yahoogroups.com
Thank you for your help and support!
Mark Roth
Anabaptist Bookstore, socially
Topics: Miscellaneous | No Comments »
« Previous Entries
Next Entries »