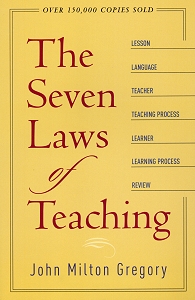 Its object is to set forth, in a certain systematic order, the principles of the art of teaching. It deals with mental capacities only as they need to be considered in a clear discussion of the work of acquiring experience in the process of education.
As the most obvious work of the schoolroom is that of studying the various branches of knowledge, so the work of teaching — the work of assigning, explaining, and hearing lessons — is that which chiefly occupies the time and attention of the instructor. To explain the laws of teaching will, therefore, seem the most direct and practical way to instruct teachers in their art. It presents at once the clearest and most practical view of their duties, and of the methods by which they may win success in their work. Having learned the laws of teaching, the teacher will easily master the philosophy of training.
This little book does not claim to set forth the whole science of education, nor even the whole art of teaching. But if it has succeeded in grouping around the seven factors, which are present in every instance of true teaching, the leading principles and rules of the teaching art, so that they can be seen in their natural order and relations, and can be methodically learned and used, it has fulfilled the desire of the author.
121 pages. Baker Books. John Milton Gregory.
Published in 2004.
For more details as well as the option to buy: The Seven Laws of Teaching
Topics: Featured Products | No Comments »
Comments