Formerly titled Studies in the Doctrine of Stewardship, this book has been revised and expanded and repackaged.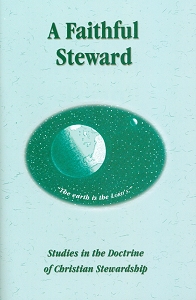 The scope and significance of stewardship demand that more attention be given to the study of this subject. Stewardship, like many other Bible subjects, touches us in many areas of life. It is the purpose of this study to address many of these areas and to identify Bible principles that can guide us in being faithful stewards.
For more information (and the option to buy) — A Faithful Steward.
Topics: New Products | No Comments »
Comments