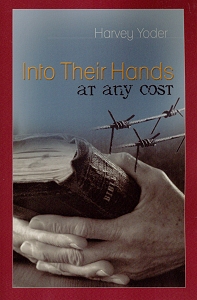 Bible smuggler.
Those words immediately conjure pictures of courageous people who risked their lives crossing borders, braving checkpoints, and working at night to avoid the watchful eye of the secret police. These people carried the precious Word of God into and throughout communist countries, and finally into the hands of eager, awaiting believers. Into Their Hands records the stories of smugglers and their ingenious ways to transport Bibles.
Brave? Yes. But they were human just like us. They battled fear and discouragement. They struggled with knowing whom to trust. But the thought of eager hands reaching out to claim their manna from heaven kept driving on the secretive network of Bible smuggling.
194 pages. TGS International (Christian Aid Ministries). Harvey Yoder.
Published in 2009.
For more details as well as the option to buy: Into Their Hands at Any Cost
Topics: New Products | No Comments »
Comments