No, I'm not offering them.
I'm not accepting them. 🙂
If you were at a convention or book fair…and Christian Light Publications was there with you…and you got a free shipping coupon from the exhibitor…please don't send it to us with your order.
We are an independent organization. Thus we are independent of Christian Light Education and of Rod & Staff Publishers. Thus their sales and coupons are not ours.
I just thought I'd better clarify that before we get any more of these: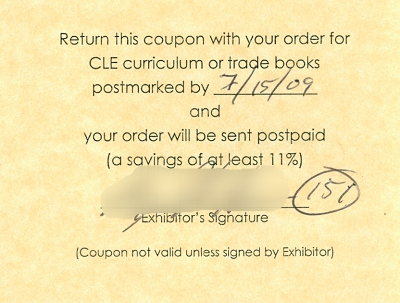 😀
Topics: Miscellaneous | No Comments »
Comments