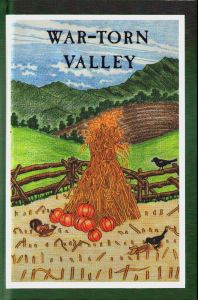 On a lovely morning in June, 1861, the tranquility of the Lord's Day worship service at the Weaver's Church in Shenandoah Valley of Virginia is rudely shattered. Two officials from the newly organized American Confederacy appear abruptly and announce that all boys and men between the ages of eighteen and forty-five are to report for military training the following week.
Consternation and sorrow, mingled with questions and fear, follow their departure as the congregation faces the conflicting requirements of God's Word and the State.
256 pages. Hardcover. Rod and Staff Publishers. Joyce Miller.
For more details as well as the option to buy: War-Torn Valley
Topics: Featured Products | No Comments »
Comments