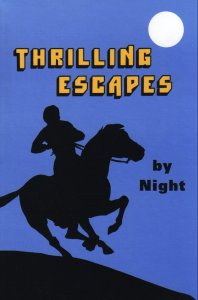 Your own faith will be encouraged and challenged as you follow William Tyndale and his helpers through dark underground passages, robbers' castles, dense woods, and open countrysides, with bullets singing through the air as they flee their pursuers. You will be encouraged by their firm faith in God and His wonderful protection.
This book portrays the great risks Tyndale encountered in his untiring efforts to see the Bible printed in the language of the common people–English. It can truly be said of him that he loved not his life "unto the death."
336 pages. Hardcover. Rod and Staff Publishers. Albert Lee.
For more details as well as the option to buy: Thrilling Escapes by Night
Topics: Featured Products | No Comments »
Comments