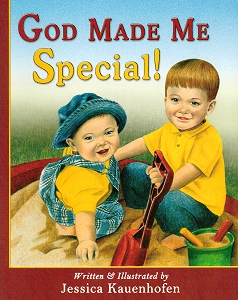 This picture book for preschoolers illustrates the marvelous abilities God has given us. With stunning pencil art throughout, this lovely book honors God our Creator.
23 pages. 8″ x 10″ paperback. Christian Light Publications. Jessica Kauenhofen.
Published in 2006.
For more details as well as the option to buy: God Made Me Special!
Topics: Featured Products | No Comments »
Comments