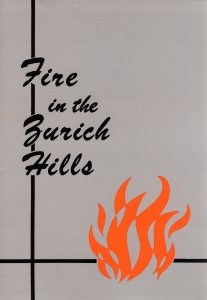 This is the story of the first Anabaptists. The setting is in the canton of Zurich in Switzerland. The author tried to reconstruct events as they actually happened, to give a true picture of those troubled times.

The source materials are amazingly detailed, and much of the conversation was lifted right out of the court records, word for word, and translated into English. The primary source was Quellen zur Geschichte der Taufer in der Schweiz, Zurich. Said book contains all the mandates, court records, and miscellaneous data relating to the Anabaptists in the canton of Zurich for the decade, 1523-33.

There are more than seventy characters in the book. All but one are actual historical figures.

351 pages. Paperback. Pathway Publishers.